September 18, 2023
5:00pm ET to 6:30pm ET
Zoom | Free
Join us on September 18, 2023, as Dune Thorne tells her money story of how she became an impact investor and activist, and how the intersection of these activities relate to her personal money story and life's work.
Dune Thorne is a Partner at Brown Advisory where she serves on the Executive Committee and as the Chief Strategy Officer. Brown Advisory is an investment advisory firm that manages over $130B for institutions and family offices from seventeen offices globally. Her work is focused on multi-generational planning for global family offices with a focus on sustainable and impact investing.
In 2010 she founded Invest in Girls, a non-profit focused on financial literacy for under-represented high-school girls that works with over 6,000 girls across the country and is continuing to grow and expand through its combination with The Council for Economic Education.
Dune has been honored with numerous awards, including Top 50 Women Leaders of Massachusetts, EV Kids Youth Champion Award, World Economic Forum' Young Global Leader, Advisor One's Top 50 Women in Wealth, and Boston Business Journal's Emerging Leader. A frequent speaker, radio and television interviewee, Dune authored her own TEDx talk, "Jump to the New S Curve: Unleash the Power of Inclusion" and been quoted in financial journals as well as The New York Times, Wall Street Journal and Forbes.com.
Dune attended Harvard Business School where she received an MBA and was the recipient of a Summer Social Enterprise Fellowship in 2003. She holds a BA from Dartmouth College in Economics where she was captain of the nationally ranked Women's Lacrosse team and received All-Ivy Academic Honors. She is a graduate of the Boston Center for Community & Justice Lead Boston Program, the Global Leadership and Public Policy for the 21st Century at the Harvard Kennedy School and the Leadership in Energy Innovation and Environmental Consideration at Princeton University.
Here's just a few of the boards & community work Dune is involved in:
• Invest in Girls, Founder & Board Member Emeritus
• U.S. Ski Team & Snowboard Foundation, President
• U.S. Ski & Snowboard Governing Board, Director
• Mass Bay Community College, Trustee
• U.S. Lacrosse Foundation, Trustee
Ms. Thorne has three children, and her personal passions are the arts, running, skiing, golf, tennis, traveling, being outside and active with her family and doing everything she can to help build a more equitable and just society.
Can't wait to hear HerStory!
Agenda for Zoom Online Event:
5:00pm – VT WIN intros and meeting guidelines
5:15pm – HerStory: Dune Thorne
6:00pm – Time for Q&A with Dune
6:15pm – Open Discussion / Wrap Up
As always, there will be time for a discussion and sharing ideas.
Watch Dune's TEDx:
Jump to the New S Curve: Unleash the Power of Inclusion | TEDxWilmingtonSalon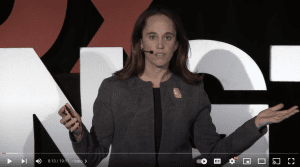 Vermont Women's Investors Network believes strongly in being an inclusive and diverse network. While we appreciate our male allies, this event is free and open to all WOMEN, no matter their path, life experiences or relationships, to discover and achieve their economic goals in alignment with their values.
Please note we will send you a zoom link the morning of the event.